Classroom Connect August: Grow with Google
Thursday, August 18, 2022 (11:00 AM - 12:00 PM) (CDT)
Description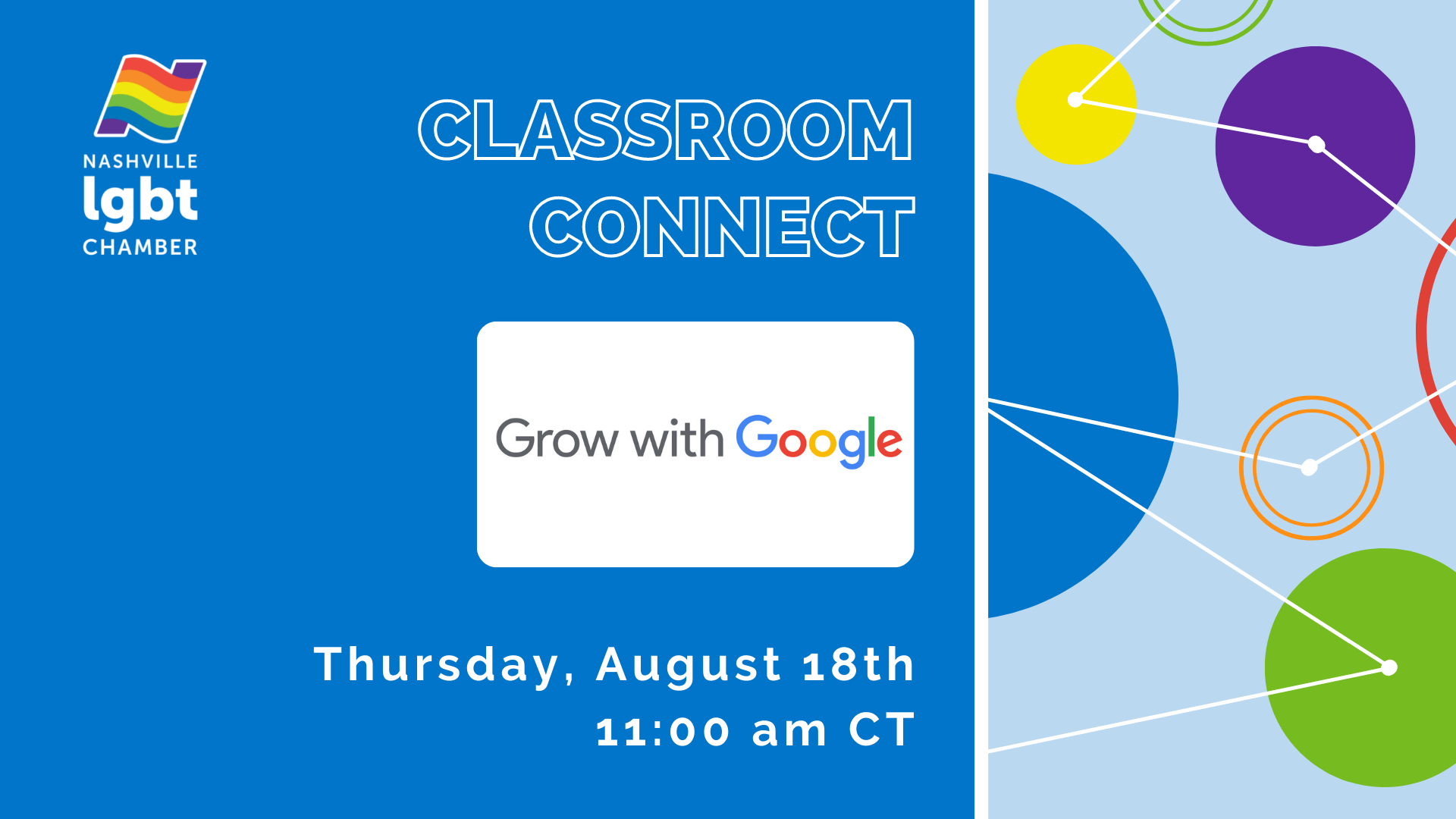 Whether you're building a brand, transitioning to a new job, or just starting your career, your audience will connect best with you when they can sense your purpose, values, and even vulnerabilities – your true self. Today's session will discuss presenting yourself with confidence through a clear, concise and compelling personal brand statement.
Marisa Swystun, a VP, Market Specialist at AllianceBernstein, will share some of best practices she has developed throughout a few successful career transitions – from fashion design, to nonprofit leadership, and investment management. And from her current role, Using a templated approach, we'll review how AB's branding team helps employees reach a succinct 'why' by creating their own personalized and courageous introduction.
Learning objectives and takeaways:
1. Review a few best practices for self-presentation, using samples from other LGBTQ+ professionals
2. Work through a values and strengths exercise to inspire your next steps for positive personal branding.
3. Review AB's branding team's process for establishing your 'why'.
In addition to the above, Marisa has a handful of resources provided by experts on the topic, to be shared during and after the discussion.
Images
Event Contact
Nashville LGBT Chamber Board of Directors
Send Email
Thursday, August 18, 2022 (11:00 AM - 12:00 PM) (CDT)
Categories
Official Chamber Event
Continuing Education
Classroom Connect