LGBTBE Spotlight: MediCopy

For Small Business Week, we are proud to spotlight our certified LGBT Business Enterprises!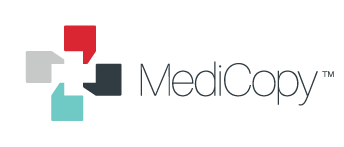 MediCopy
CEO: Elliott Noble-Holt
Tell us about your business.
MediCopy is a Health Information Management company that partners with hospitals and physician practices throughout the U.S. to provide all-inclusive Release of Health Information and Disability/FMLA form completion services. Our goal is to provide a customized workflow that improves the patient experience by allowing clinical staff more time to focus on what really matters which is patient care.
What does being an LGBTBE mean to you?
Being an LGBTE means that we have access to corporate and government partnerships and opportunities that we may not have had without the certification. This helps MediCopy build strategic relationships and expand our reach as a company.
How can our community best support your business best at this time?

During this time, MediCopy continues to grow, however, that is not the case for all businesses. My ask of our community would be to lift each other up and be there for each other. Supporting minority and LGBTQ businesses should be of the utmost importance when it comes to supporting the community.
Anything else our community should know about your business?

We take on a limited number of pro-bono clients every year. If you work with a non-profit organization that needs help sharing your story, let's talk. Even if we don't end up working together, we're always happy to share best practices and offer free guidance to causes that are important to us.
Learn more about MediCopy!