LGBT History Month Spotlight: Jef Ellis
The creator behind Nashville's first gay publication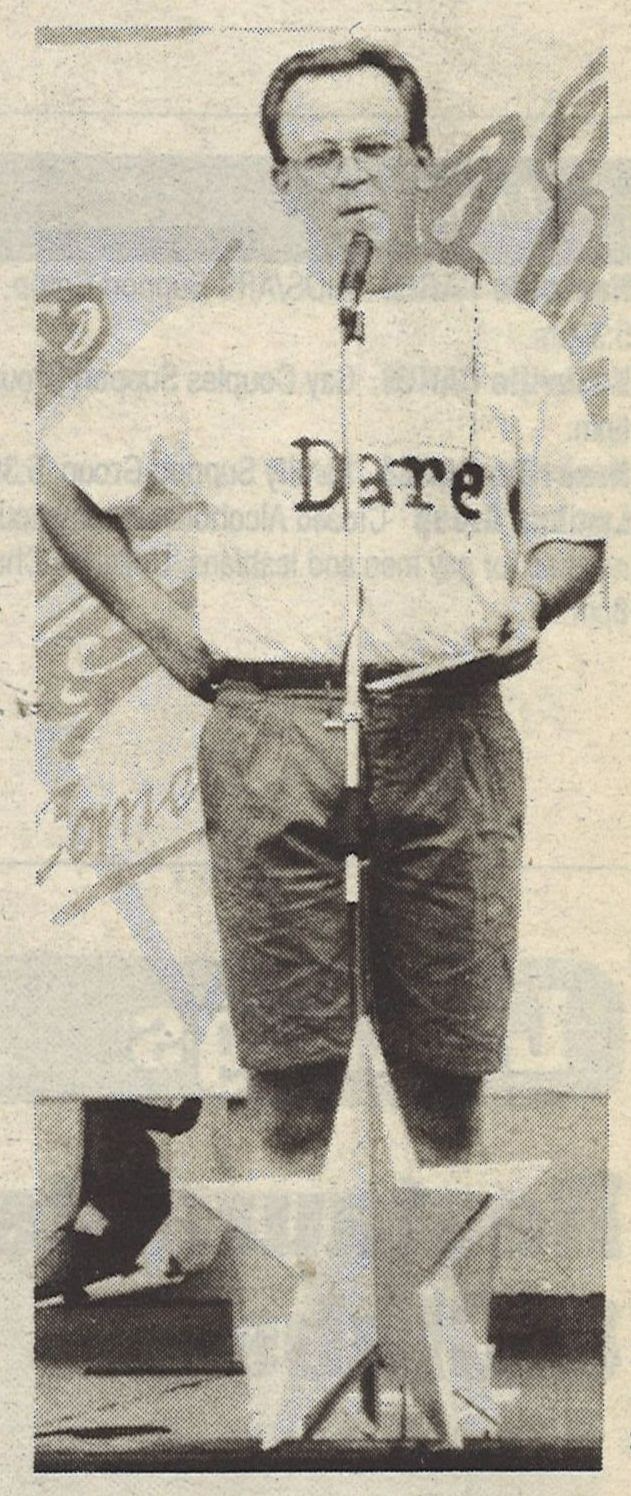 Written by: Sarah Calise
NashvilleQueerHistory.com
The development of the gay press in the 1970s was a major milestone for LGBTQ communities across the United States. Mainstream media often failed to cover issues affecting queer Americans. In Nashville, newspapers like The Tennessean and Nashville Banner sometimes featured stories on drag pageants like Miss Gay America, but typically gay community coverage involved the latest bar raids, park arrests, and other supposed deviant behavior, which constantly cast LGBTQ people in a negative light.
So when Jef Ellis and his late partner Stuart Bivin founded Dare newspaper in March of 1988, it was revolutionizing for Nasvhille's LGBTQ community. Dare was not the first gay publication in the city--a couple of short-lived publications came before it--but it was certainly the first influential newspaper published by and for the Nashville gay community. Dare, which was renamed Query in 1991, covered just about everything from state politics and the latest AIDS research to theater productions and drag performances at popular clubs like Warehouse 28. A portion of the paper was also dedicated to personal ads and opinion letters where queer Nashvillians could connect, organize, and find relationships in the days prior to social media and dating apps.Truly, anyone in the queer community could pick up the paper and see themselves represented, which was an empowering and incredible feat deep in the heart of the nation's conservative Bible Belt.
Because of his role at Dare, Ellis became an expert on the area's gay issues. If a mainstream paper or news station needed an opinion on a story involving the LGBTQ community, Ellis was usually the guy tapped by these outlets. In a way, he kind of became the city's gay spokesperson because his work with Dare connected him to so many aspects of society, from politics to Pride events.
Ellis stopped producing Dare/Query in the mid-2000s, but his work and the paper's legacy live on as crucial archival material. We would not know nearly as much about Nashville's queer history if Jef Ellis and his paper's staff did not tirelessly document the people, places, and organizations making a difference in our community. And for that, we cannot thank him enough.
Sarah Calise is an archivist and historian at MTSU. They are a passionate advocate for digitizing the rich archive of local queer history, making it more accessable to the public. You can find their work at NashvilleQueerHistory.com as well as on Instagram at @nashvillequeerhistory.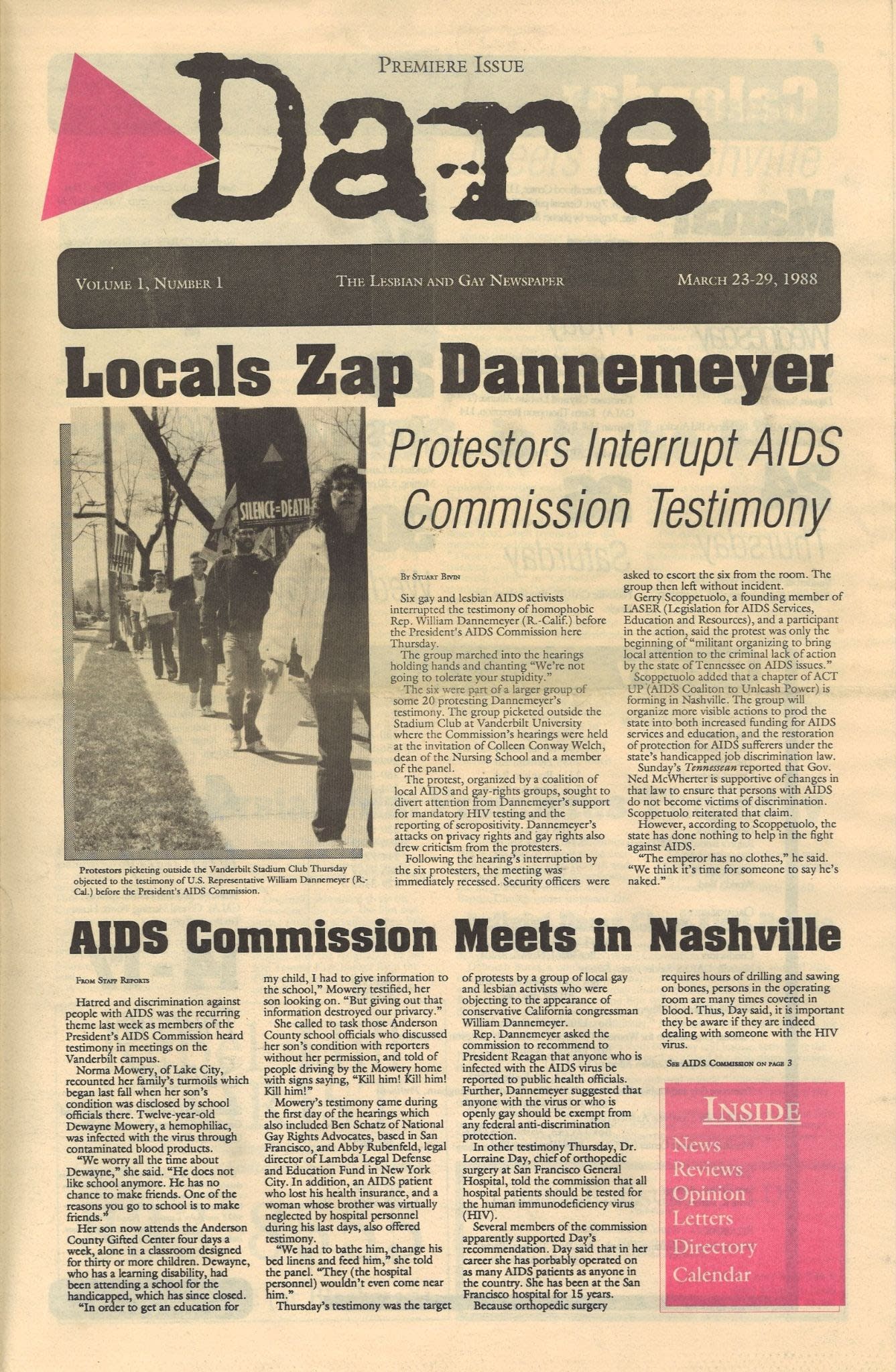 Archival scan of Dare's first edition
Learn more about Nashville's rich, queer history at NashvilleQueerHistory.com or on Instagram @nashvillequeerhistory