Road Trip with Schooley Mitchell
Puppies, road snacks, and saving money... These are a few of my favorite things!
If you haven't already had the pleasure of meeting Stephen Stark, allow us to introduce you. He and his 3 dogs are about to em"bark" (pun intended) on a cross country road trip with the goal of helping LGBT owned and allied businesses save money!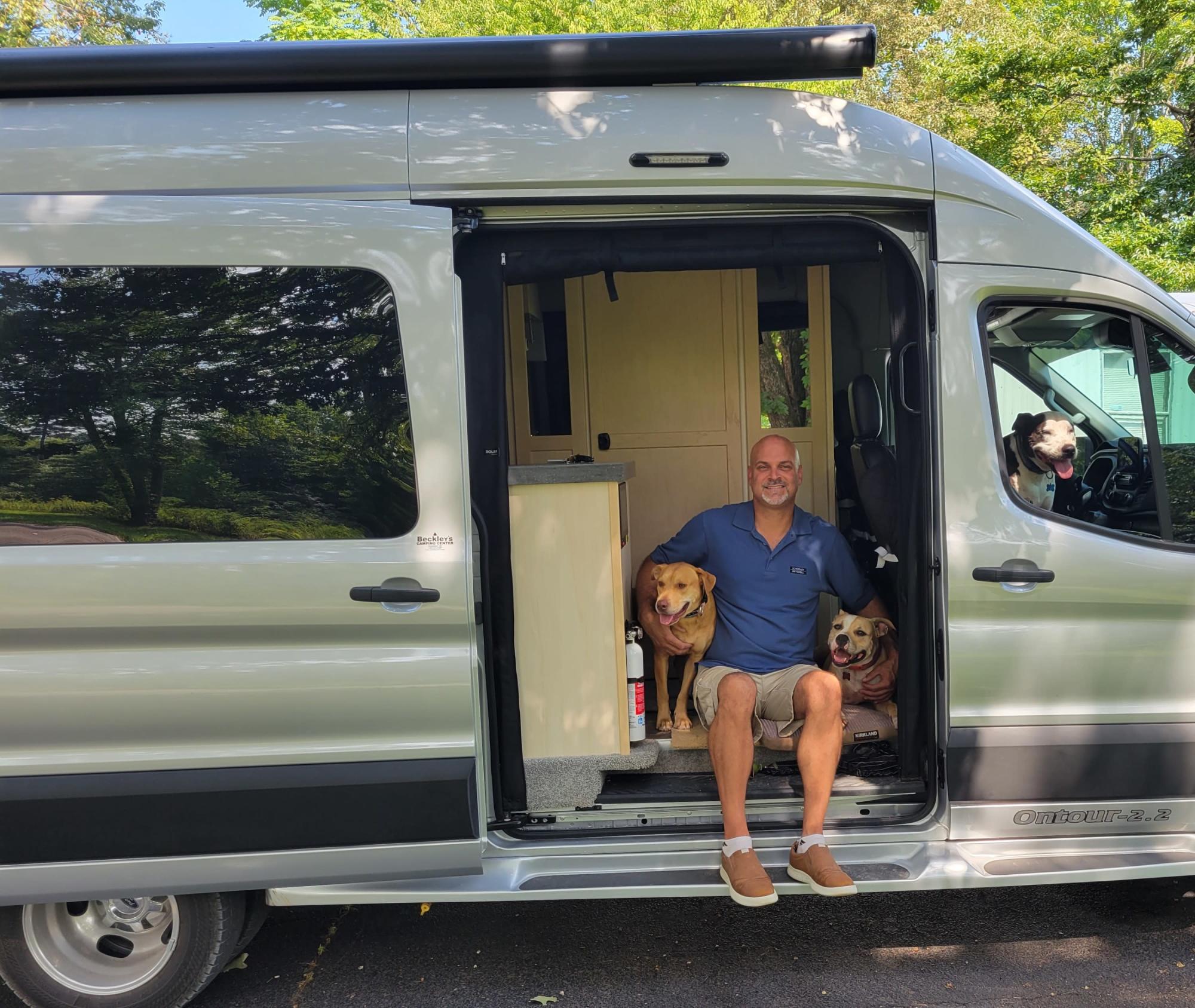 Schooley Mitchell is a certified LGBT Business Enterprise and the largest cost reduction consulting firm in North America. Schooley Mitchell has been helping clients find "hidden" money now for over 30 years. While many cost reduction consulting firms focus on just a single cost category, Schooley Mitchell has a total of eight cost categories that they specialize in. Areas like telecom, merchant services, waste disposal, small package shipping, e-signature software, electronic logging devices (ELD) and fuel.
So what does that mean exactly? Let's break it down.
When you have a leak in a water pipe, you fix the pipe to stop the leak from causing further damage. But sometimes that leak isn't obvious and as a result damage spreads and gets worse and worse over time. In this business, the "leaks" are the client spending more money than necessary for one or more business expenses. Schooley Mitchell finds those "leaks" for the client and offers recommendations for fixing them.
The best part is that they don't have ties to any vendors or processors and over 80% of their recommendations require no supplier change. Their only intent is to save your business money and since their compensation is a percentage of that savings, if you don't save anything they don't make anything.
If you are a small LGBTQ+ business owner or ally with questions or you're the one responsible for managing your organization's finances, Stephen Stark and his team are truly here to help you succeed. They are here to offer insight and even a free analysis so that you can sleep a little easier at night. Give him a call at (865) 444-4873 or send an email to
steven.stark@schooleymitchell.com
. You can also follow Stephen and the pups along their big October adventure on their
YouTube channel
.