Shop Proudly this Holiday
I don't know about you but the holiday season fills me with about as much anxiety as it does excitement...
I don't know about you but the holiday season fills me with about as much anxiety as it does excitement. Finding the right gifts, from the right place, for the right people can almost feel like a full-time job and the closer it gets to the actual holidays, the less I become concerned with where I'm spending my money.
That's where Proudly.Market comes in.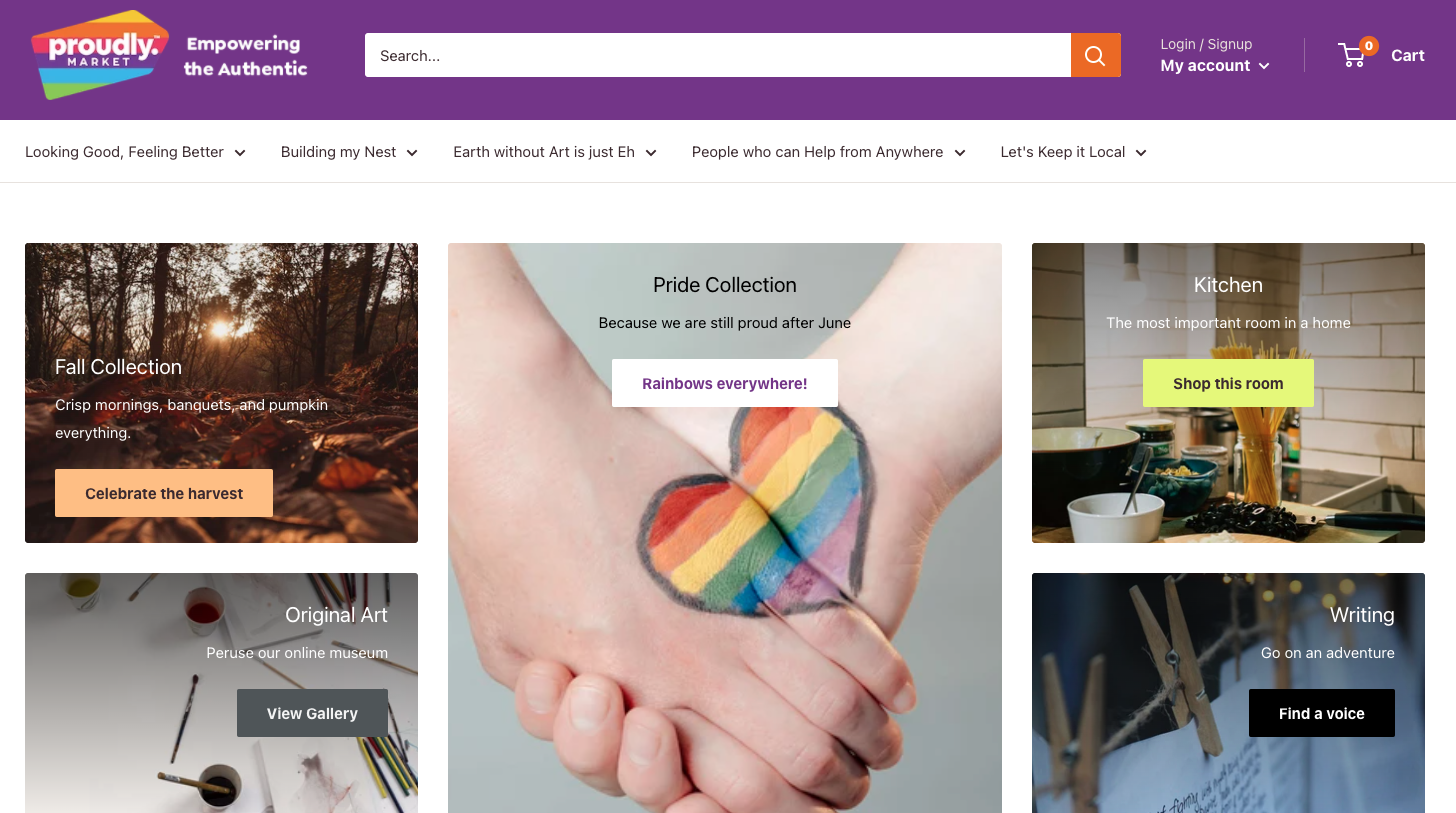 If you haven't heard of it already, Proudly is an online marketplace that was built to give builders, makers, and artists a space where they feel supported to express their true identity. That's right, it's an online platform to shop for uniquely crafted gifts created by uniquely gifted people who are encouraged to be their true and authentic selves. We sat down with the creator of this incredible platform, Art Anderson, to discuss how this came to be and why. According to Art, Proudly's story began with a trip to a bear event in Atlanta and a wish to start building a business. He spoke to a few of the vendors and was impressed by the quality of products, while being confused by the low prices. "This is all this market will pay, so we have to lower our prices to sell anything," was their response. Instead of joining an already saturated market selling clothing, Art felt he could better help the community by giving these amazing vendors a place to sell their products to a larger audience. One that would allow them to charge fair prices and grow their businesses, so maybe they could make a career investing in their passion.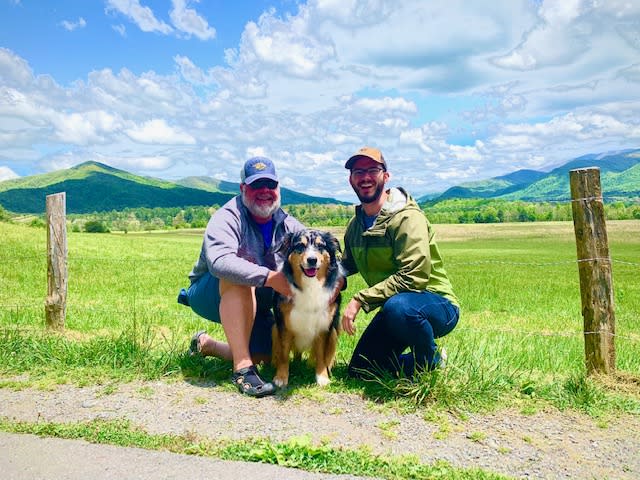 Art Anderson (left) with this partner Ricky (right) and their pup Ranger!
Today Proudly.Market has built upon this idea, creating an e-commerce platform with all the tools needed to grow a business, so that vendors with limited means can enjoy a space that treats them like people, not a number. To Proudly, they are partners and "we only succeed together". As a customer, one of the most unique aspects of Proudly is the overall vibe of the platform. It's relaxed and fun and vendors are championed for who they are which means you'll find products that are simply not allowed on other retail websites. Some spaces view members of our community as offensive, whereas Proudly sees them as inspirations. It's not only about finding products but meeting amazing people from across the country. The way Art puts it, "When you land on our homepage, we want you to envision walking up to a bustling market of old, where you can hear the town gossip from your friends, see interesting and unique products, and connect with vendors in a thriving community."
As you start to consider dipping your toes into the madness of holiday shopping, remember that there is an LGBT-owned and operated marketplace that prioritizes supporting it's vendors and is filled with gifts you won't find anywhere else.
Proudly.Market (no .com or anything). There you'll find it all, including our sassy social media.
Come one, come all, come as you are. At Proudly.Market, they are Empowering the Authentic.