PAST WEBINAR: Capture and Convert Every In-Store Customer, Now or Later
From the Nashville Entrepreneur Center: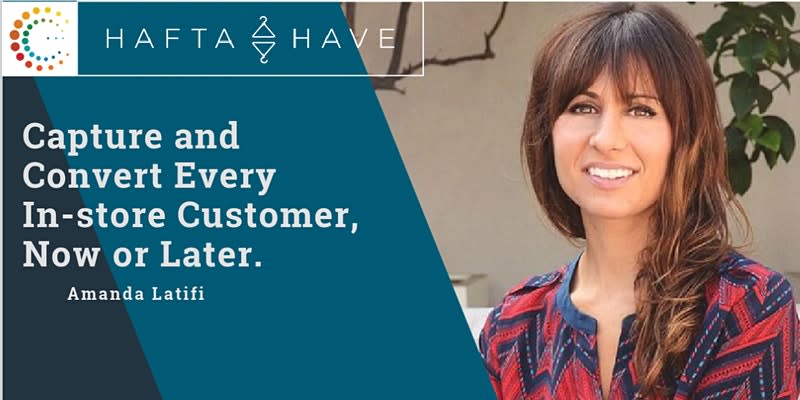 Capture and Convert Every In-Store Customer, Now or Later
Thursday, April 8, 2021
1:00 pm CT
Capture and Convert Every In-store Customer, Now or Later.
Learn the mobile strategy & tactics that have even helped local celebrity retailers drive more sales and higher average spend during covid.
Bio
Named one of "5 Women at the Cusp of Fashion + Technology Innovation", Amanda Latifi is the co-founder and CEO of Hafta Have, a platform that empowers brick & mortar stores to perform more like online. A 2020 New York Fashion Tech Lab company and featured at this year's NRF Innovation Mansion, Hafta Have has pioneered the contactless capture of shopper data to drive cross-channel conversion, all via SMS.
Amanda brings 15 years of experience in retail strategy and brand marketing for Fortune 500 brands. Published with two Cannes Lions, Amanda shifted to tech in 2013 leading Marketing and Business Development for Fahlo (acq. as Bkstg, backed by Scooter Braun, Mark Cuban, KPCB).
Amanda has a MA in Advertising from The University of Texas and a minor in Marketing from The McCombs Business School.