PAST WEBINAR: Equity & Inclusion Through a Queer Lens
Online Classroom
From the Center for Nonprofit Management:
Equity and Inclusion through a Queer Lens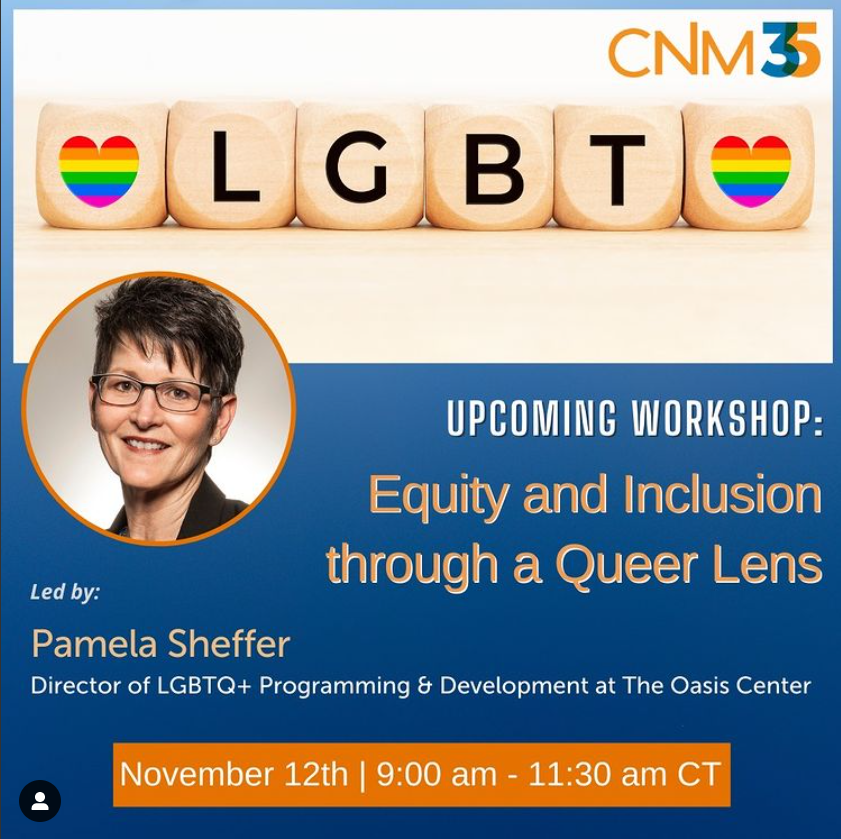 Friday, November 12th
9 am - 11:30 am CT
How does your nonprofit engage and welcome the LGBTQ+ community?
Are you curious about the difference between sexual orientation, gender identity, and gender expression? Are you wondering why pronouns are so important and how you know when to use which pronouns? In this experiential workshop, you will :
Join Pamela Sheffer, Director of LGBTQ+ Programming & Development at The Oasis Center to learn more about how to be respectful and welcoming to all of your staff and clients, regardless of their sexual orientation and/or gender identity.
Learning Objectives:
Explore your personal journey of growing and learning
Challenge Stereotypes
Unpack Personal Bias
Uncover Institutional Power & Privilege
Increase your understanding of the LGBTQ Experience
Gain a stronger comprehension of terminology
Suggested Career Path: Emerging Leader (Early-career, 0 – 4 years serving in the nonprofit sector)