PAST WEBINAR: How to Grow a Business
From the Nashville Entrepreneur Center: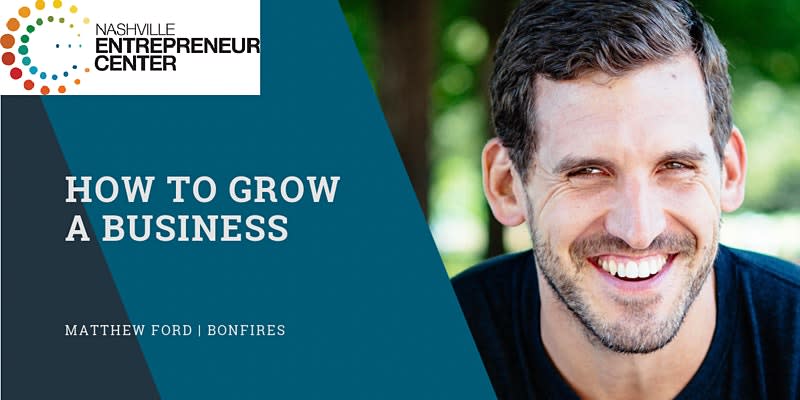 How to Grow a Business
Tuesday, April 6, 2021
1:00 pm - 3:00 pm CT
How to Grow a Business:
The step-by-step checklist to grow a healthy and profitable business.
Bio:
In just two years, I grew my experiential marketing agency to $5 million and won multiple awards. But for me, the most gratifying part of making that business sustainable was learning how to lead. I loved nurturing my team of 25 and helping them hit their goals. Ultimately, I realized I wanted to define my success by helping others succeed.
Now, as a Business Made Simple Certified Coach, I have a proven framework to help my clients achieve their goals. On top of that, I've developed the Bonfires Curriculum as a way to deliver even more tailored support and strategies to anyone looking to integrate their soul's purpose with their career. Using a mix of one-on-one coaching, workshops and wilderness retreats, I can help you figure out where you want to take your business and chart a course to get there.