PAST WEBINAR: Propel for Small Business: Cash Flow Forecasting
From the Nashville Area Chamber of Commerce: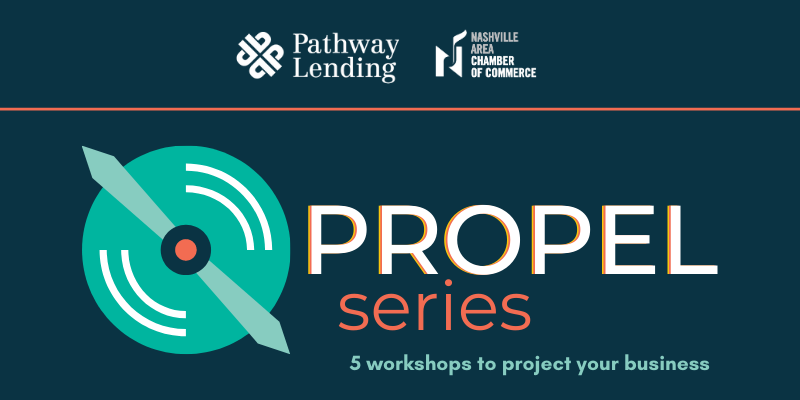 Propel for Small Business: Cash Flow Forecasting
Tuesday, December 8, 2020
8:30 am - 10:00 am
Register: https://web.nashvillechamber.com/events/PROPELfor%20Small%20Business%20Cash%20Flow%20Forecasting-3022/details
Cash Flow Forecasting
Prepare your business cash flow forecast to make strategic financial decisions for your business. Together, we will think through how you can move your business forward despite the unknowns, disruptions and quickly changing circumstances in today's economy.
Presenter: Kathy Morrison
Kathy is a Senior Business Advisor that provides accounting and financial expertise to clients. With 15 years of experience in strategic management and a strong understanding of the manufacturing industry, Kathy's hands-on technical approach aids clients to refine their financial decisions.
Join online with the password of VdUjdmaS284. To join by phone, call 408-418-9388 and use access code 146 611 6413.
This is a complimentary event, but pre-registration is required.
Funding for PROPEL programs is provided by the Metropolitan Government of Nashville and Davidson County, issued pursuant to Resolution RS2020-516 for provision of services to businesses in Davidson County affected by the COVID-19 pandemic. Small businesses are key local economic drivers and employers and have been disproportionately impacted by the pandemic. The Chamber continues to enhance its focus on small businesses with a suite of virtual programs to support recovery.