PAST WEBINAR: Propel for Small Business: Funding Fundamentals
From the Nashville Area Chamber of Commerce: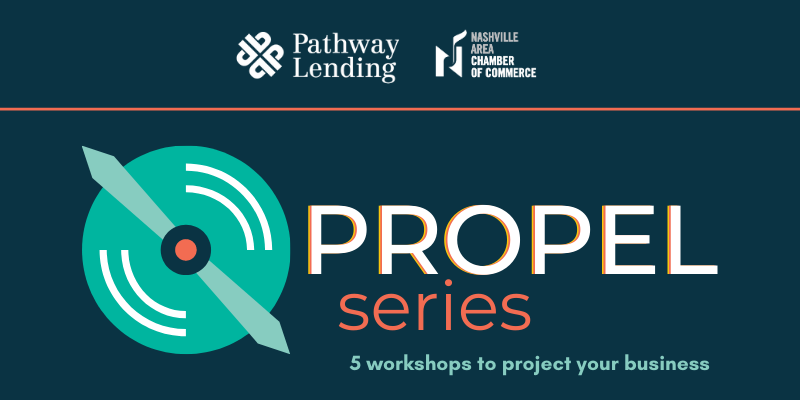 Propel for Small Business: Funding Fundamentals
Tuesday, December 1, 2020
1:30 pm - 2:30 pm
Register: https://web.nashvillechamber.com/events/PROPELfor%20Small%20Business%20Funding%20Fundamentals-3019/details
Funding Fundamentals
Discover the various ways to fund your business ventures from bootstrapping, crowdfunding, grants, and business loans. Learn from a lender the exact information the bank requires for a loan and how to best position yourself for a loan.
Presenter: CJ Sentell
CJ is a former CDFI loan fund executive director. He is a lifelong entrepreneur and holds graduate degrees from the University of Cambridge and Vanderbilt University and is a graduate of Hendrix College. CJ leads efforts to bring capital to rural Tennessee.
Join online with the password of nYUqNHbc335. To join by phone, call 408-418-9388 and use access code 146 520 6013.
This is a complimentary event, but pre-registration is required.
Funding for PROPEL programs is provided by the Metropolitan Government of Nashville and Davidson County, issued pursuant to Resolution RS2020-516 for provision of services to businesses in Davidson County affected by the COVID-19 pandemic. Small businesses are key local economic drivers and employers and have been disproportionately impacted by the pandemic. The Chamber continues to enhance its focus on small businesses with a suite of virtual programs to support recovery.