PAST WEBINAR: Propel for Small Business: Quickbooks Bootcamp
From the Nashville Area Chamber of Commerce: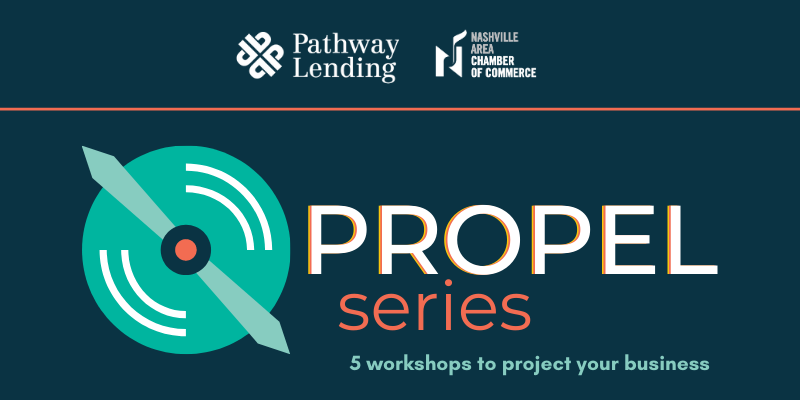 Propel for Small Business: Quickbooks Bootcamp
Thursday, December 3, 2020
1:30 pm - 3:30 pm
Register: https://web.nashvillechamber.com/events/PROPELfor%20Small%20Business%20QuickBooks%20Bootcamp-3021/details
QuickBooks Bootcamp
QuickBooks is the #1 choice for small business accounting and this hands-on workshop offers coaching for implementing this software into your business practices and managing your finances.
Presenter: Mason Worthington
Mason provides guidance to small business owners to help them understand, manage and grow their business. With over 15 years experience in financial services, Mason shares his knowledge in a practical format that entrepreneurs can easily understand and implement. Mason graduated from the University of Kentucky, is a licensed CPA and a Certified Economic Developer through the University of Tennessee Center of Industrial Services.
Join online with the password of 3Tq9uWPCBv2. To join by phone, call 408-418-9388 and use access code 146 502 8223.
This is a complimentary event, but pre-registration is required.
Funding for PROPEL programs is provided by the Metropolitan Government of Nashville and Davidson County, issued pursuant to Resolution RS2020-516 for provision of services to businesses in Davidson County affected by the COVID-19 pandemic. Small businesses are key local economic drivers and employers and have been disproportionately impacted by the pandemic. The Chamber continues to enhance its focus on small businesses with a suite of virtual programs to support recovery.