PAST WEBINAR: SheEO Bootcamp: Discovering Your Confidence and Voice
From the Nashville Entrepreneur Center: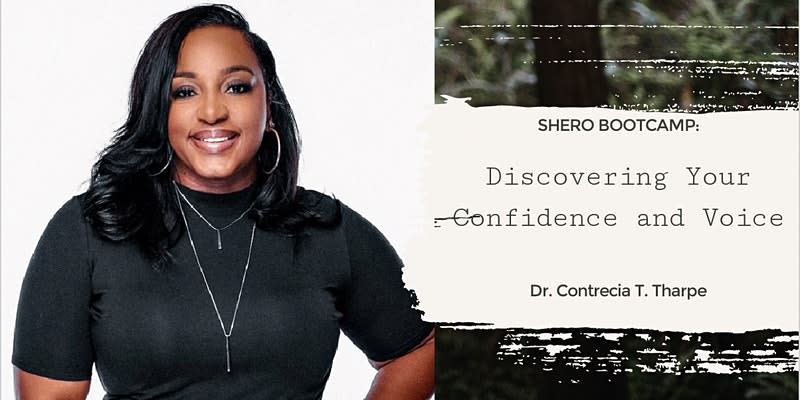 SheEO Bootcamp:
Discovering Your Confidence and Voice
Tuesday, March 16th
1:00 pm - 2:00 pm CST
Register: https://www.eventbrite.com/e/sheeo-bootcamp-discovering-your-confidence-and-voice-tickets-141313371097?aff=ebdsoporgprofile&utm_medium=email&_hsmi=113545380&_hsenc=p2ANqtz--SE-cIIU_cliv8I2xnstCuySoyjuzj8yxh_u0ycij3tKlckjjfenS3t1CaqInQN11Ua9ecOjAbttKMXUbq8oVBY5vm4A3oJAScAvgRThDtIsU8-os&utm_content=113545380&utm_source=hs_email#7s8d6f87
Leadership is an inclusive and diverse concept that encompasses boardrooms, C-suite, executive teams, partnerships, entrepreneurship, and so much more. When thinking of leadership opportunities and development, there is a critical focus on corporate professionals which leaves a void when addressing the skillset for small, medium, budding, and aspiring businesses. With a big focus on diversity, inclusion, and equity, there is a thought shift on women in leadership. The female voice is a critical part of society. Sadly, many women fail to step into their leadership call due to many things — like insecurity, comparison, an internal and external critic, fear, inattention, and doubt. Ultimately, she ends up paying an extreme price. When a woman learns to rise into her destiny, there is room for growth and success. This workshop will uncover what leads to a disempowered voice and help you take brave steps towards becoming a SheEO.
Bio
Dr. Contrecia T. Tharpe is a marketing, branding, and communications practitioner with neuIMC, a boutique integrated marketing and communications firm in Nashville. With over 12 years' experience in the industry, she has worked with national and international brands, businesses and individuals in the non-profit, sports, entertainment, travel, small business, and education sectors. She is an advocate for small and medium business success and works to maximize and identify opportunities, craft strategies, and create solid business foundations for her clients.
Contrecia is a current board member of women's leadership organization Nashville CABLE, youth advocacy organization Impact Youth Outreach, and the national organization Shelters 2 Shutters where she serves as their Chair of Communications. She is also an advisor at Nashville's Entrepreneur Center and with tnAchieves. An advocate for equity, she co-founded The DREAM Initiative, a corporation that focuses on the education and mentorship of returning citizens. The company's primary curriculum is now offered in 48 states and through their website.
Having obtained her doctorate from Trevecca Nazarene University in 2019, she is currently a faculty member at Nashville's Lipscomb University in the communications department where she teaches advertising copy and communications courses. Her second book, Leveraged, will be released in Spring 2021.